I.O.E.A への応援コメント Words of Congratulation for the I.O.E.A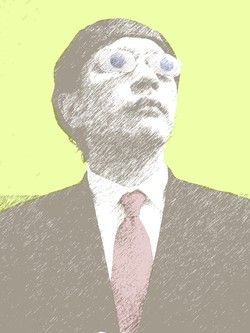 有馬啓太郎(漫画家)
Keitaro Arima (Manga-ka (Comic Author/Artist))
IOEA設立おめでとうございます。
Congratulations on the establishment of the IOEA.
オタクと言う言葉が内包する世界観は多岐にわたっていますが、そこから我々が得ることが出来る共通の感覚、それは未来への希望と可能性ではないかと思っております。
The viewpoint embedded within the word otaku varies widely from person to person, but there is a common sensitivity encompassed within, and in fact, I believe this presents possibilities and hope for the future.
現実ではないからこそ皆が共に夢見ることが出来る可能性・・・人間が現実の中で生きていく上で、時にそれは「邪魔な妄想」として切り捨てられてしまいます。しかしより良い未来を夢見る仲間がこの世界に数多く存在していると信じることが出来たなら、何時かそれを現実のものとするよう歩み続ける力にすることも出来るでしょう。
Being dreams divorced from reality, certain fantasies can be dreamt together by everyone… As human beings live in the real world, such possibilities are sometimes cast aside as "troublesome fantasies." But if we can believe that large numbers of friends who dream for a better future really do exist, then one day it would be possible to turn this belief into a force that strives to make those dreams a reality.
歩みを止めぬよう、世界に未来を信じる友がいることを感じられるよう、IOEAがその存在をもって我々の希望を支える糧となられますよう、切に期待しております!
Let us not stop striving ahead, let us learn firsthand there are those who have faith in the future in the world––I hope from the bottom of my heart that the existence of the IOEA will provide the nourishment needed for us to continue to uphold such hopes!