コミックマーケット88にIOEAブース展示出展決定

IOEA will hold a booth at Comic Market C88 in Tokyo
2015年8月14日~16日に東京ビッグサイトで開催される「コミックマーケット88」に出展し、IOEAブース展示をおこないます。
IOEA will hold a booth at Comic Market C88 at Bigsight in Ariake, Tokyo between August 14th to 16th in 2015.

場所は、西2ホール入口脇(サークルスペースのあ56向かい)となります。(画像参照のこと)
The booth location will be next to the entrance of West 2 hall (right across the あ56 circle space)

IOEAについての展示・説明や、海外コスプレイヤーさんによるIOEA特製グッズの配布などを企画しております。
IOEA will exhibit panels and distribute brochures with cosplayers from overseas.

今回配布いたしますのは広江礼威先生画のIOEA公式イメージイラストの紙袋など。毎日先着500名様への配布を予定しています。
We will also give away a paper bag with the image illustration drawn by a manga artist Rei Hiroe for the first 500 visitors to our booth.


是非お立ち寄り下さい。
Please drop in at our booth.

広江礼威先生公式サイト
The official Website of Rei Hiroe
VIOLENT DOGS DIVISION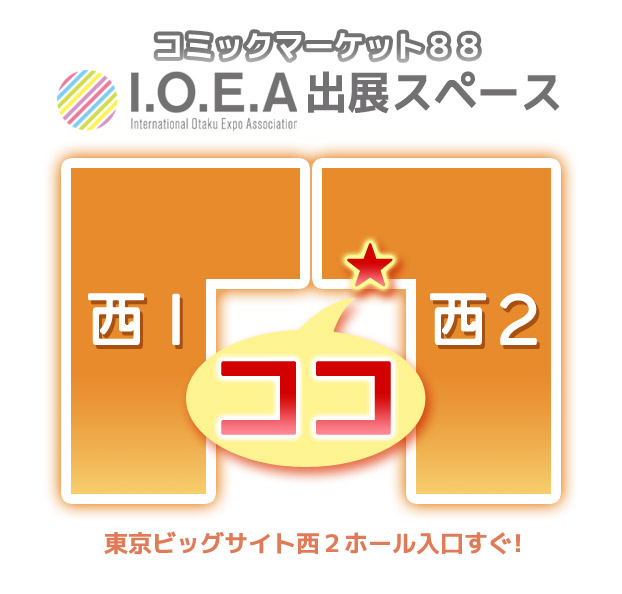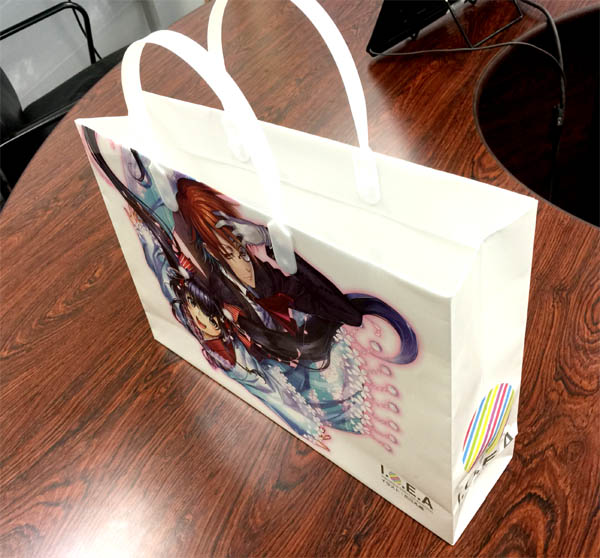 2015年8月7日 IOEA事務局